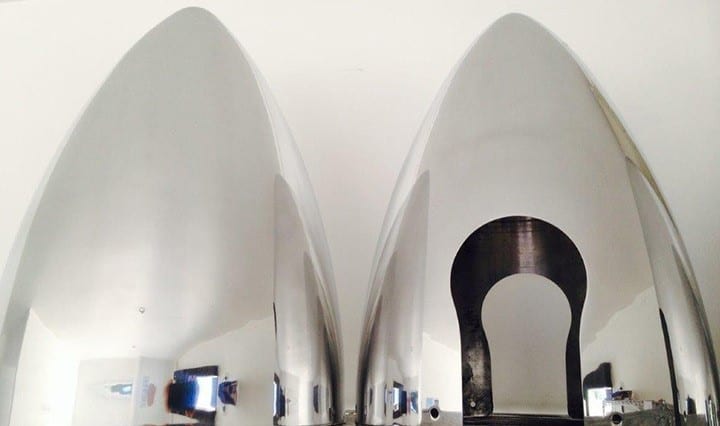 Progressive Polishers and Electroplaters Ltd specialise in polishing silver, gold, aluminium, brass, copper, bronze, stainless steel, zinc, and steel. No matter how tarnished it looks now, we'll have it looking as good as new.
Whether it is for decorative or protective purposes; whether it is a commercial run or a one off polishing or lacquering job, at our West Auckland polishing and electroplating workshop we are able to transform most metal items.
No matter how tarnished it looks now Progressive Polishers and Electroplaters can polish it so that it looks as good as new; then we lock that polish in with specialised lacquer saving you hours of cleaning.
Specialist polishers of all metal types
With over 40 years' experience, Progressive Polishers and Electroplaters are experts in all types of metal polishing including:
We have a number of metal polished finishes to choose from including: mirror, satin and buff finishes.
Domestic Metal Polishing Services
Residential metal polishing usually involves one of three types of goods:
As experienced metal polishers, we will treat your household and sentimental items with care and return them to you looking almost brand now. Recent residential metal polishing project include: copperware and brassware, trophies and awards, vases, teapots and tea-sets, boat and vehicle parts, antiques and collectables, ornaments, and fireplace accessories.
Silver Polishing
We polish all metals, but one of our specialities is silver polishing. We have a specialised silversmith who can take care of your silver restoration and polishing needs.
Whether you are a sports' club or school with cups and trophies that need polishing, a church with chalices and the like, have family heirlooms that need revitalising with a polish, or are into antique restoration, we can assure you of the best silver polishing service in Auckland.
If it's metal – chances are we can polish it so it looks almost new again.
Commercial & Industrial Metal Polishing Services
As metal polishers, we complete many commercial and industrial jobs. These can be one-off jobs, but are often large runs of a commercial product such as screws or other fastenings, door and cupboard hardware, and tapware.
We are also engaged to polish such commercial items as: plaques, signs, outdoor and indoor furniture fittings, church accessories, large appliances, etc.
Click here to contact Progressive Polishers and Electroplaters or to get a quote for your metal restoration project.