Plumbing Fittings Recoating and Polishing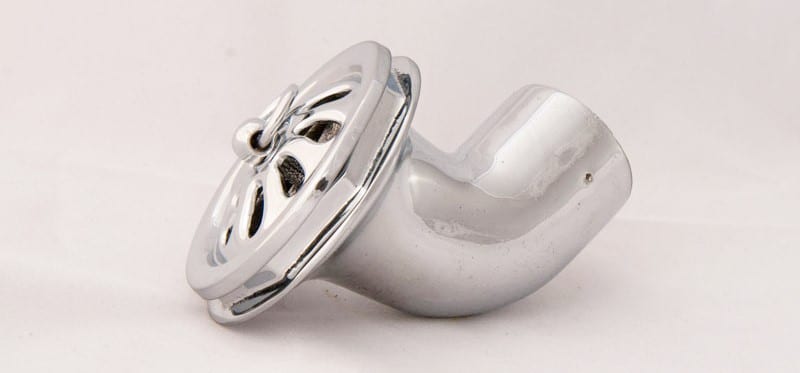 A renovated kitchen or bathroom can be spoilt by tarnished metal surfaces such as tapware and basins. Progressive Polishers & Electroplaters can recoat or polish all plumbing surfaces making them look like new again.
Electroplating / recoating and metal polishing services offered include:
Taps and faucets,
Pipe fittings,
Bath wastes,
Plugs.
Bathroom and Kitchen Fittings Electroplating and Polishing
It costs a lot to renovate a bathroom – electroplating existing tapware, basins and showers can save you money.
Perhaps you have been looking for fittings that are the right colour to suit your bathroom or kitchen décor – we can recoat bathroom and kitchen fittings to match or complement most colour schemes.
We can complete your renovations:
Recoat existing bathroom or kitchen fittings
Restore antique or aged bathroom or kitchen fittings
Polish bathroom and kitchen fittings
Change the colour of bathroom or kitchen fittings, e.g. plain chrome to bronze, matt black, or other metal finish colours
Stainless Shower Tray and Basin Polishing
We are experienced in restoring and maintaining all grades and styles of stainless steel including shower trays, bathroom or kitchen basins, and any other stainless steel product.
Our stainless steel cleaning, metal polishing, restoration and maintenance service will restore stainless steel and other surfaces back to looking near new.
Electroplating Plumbing Fittings – Quick Turnaround
We know how quickly you would like your electroplating of kitchen and bathroom fittings completed – that's why we offer a quick turnaround service especially for plumbers and other trades.
Click here to contact Progressive Polishers and Electroplaters or to get a quote for your metal restoration project.
What Are My Finishing options?
We Make It Easy to Get Polished